Treat yourself to the
Freshest, tastiest greens
For the salad seeker in us all
Eating out can be tricky. Too junky, too slow, too expensive, too boring. 
Well, lettuce toss you some serious goodness!
Go with the flow, and order one of our chef-created recipes. Or personalise it. Want your salad in a burrito? No worries, we got you! 
Farm fresh greens and veggies, topped with a mouth-watering protein of your choice, and tossed in our award-winning dressing. 
Fresh greens, veggies, and protein, served on a warm grain base. Perfect for when you're craving something warmer and heartier.
A delicious salad wrapped in a tortilla wrap. For when you're on-the-go or if you just like things neatly wrapped up.
Our healthy and delicious burritos are not just your typical beans and rice–they're a whole salad in a tortilla wrap! Think of it as a Greenstreat salad you can hold in your hand. 5 delicious items to choose from.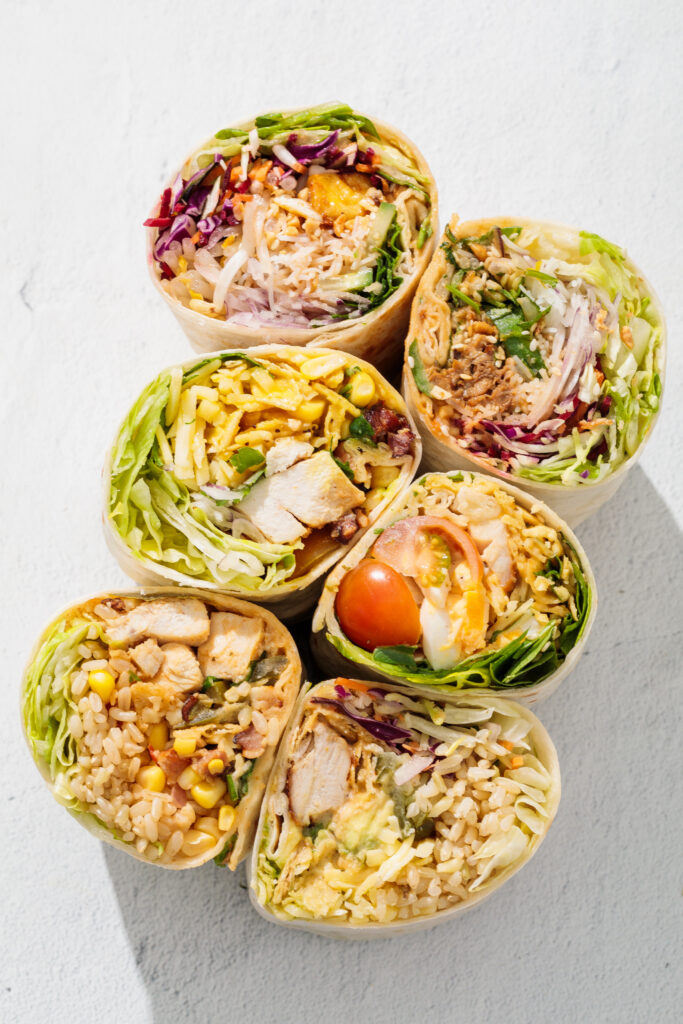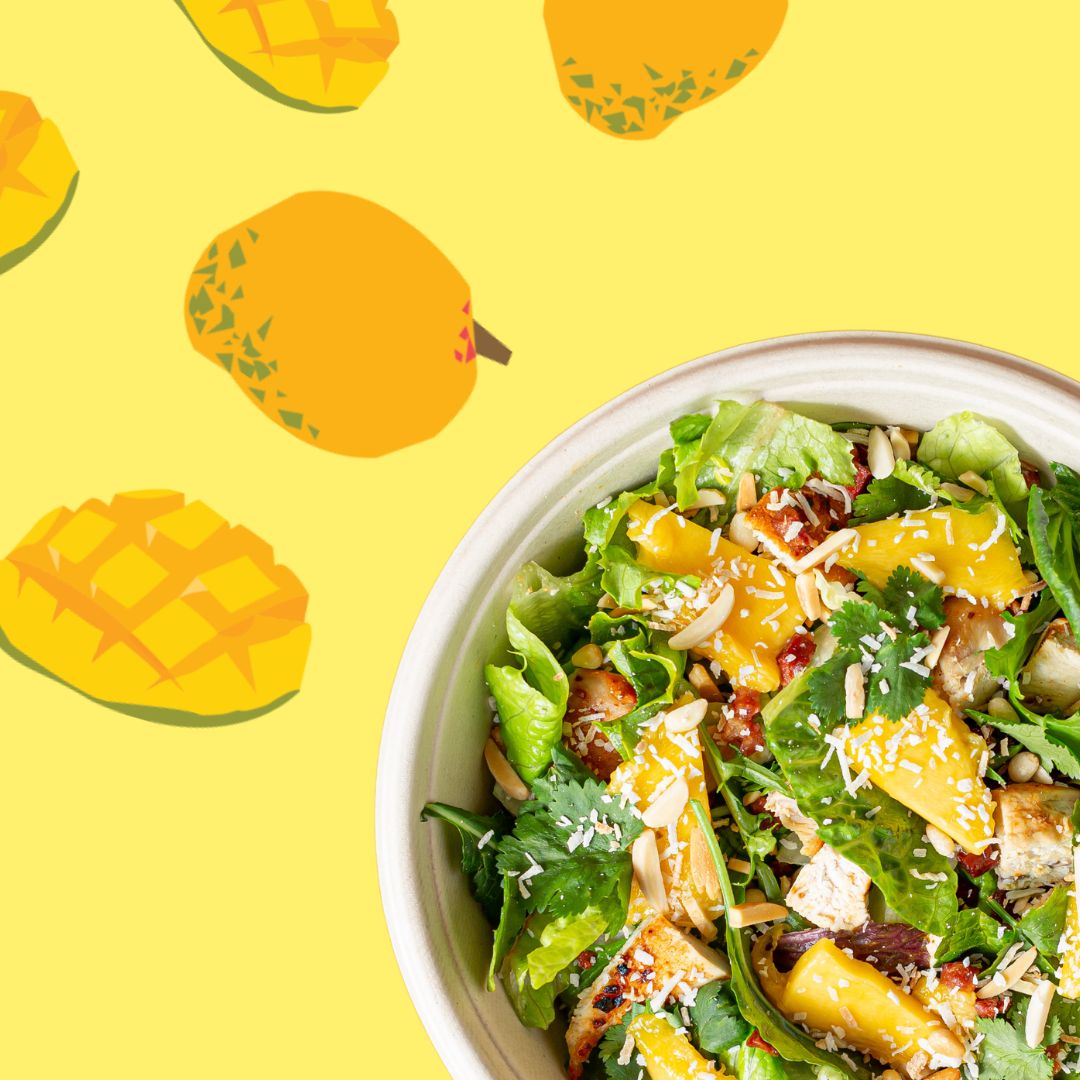 THE salad that put Greenstreat on the map.
Featuring fresh mango, warm roasted chicken, toasted coconut and more, then tossed to perfection in our sweet and tangy Poppyseed Dressing. It's sunshine in a bowl. 
Fast food to feel-good food
Brothers Jesse and Jackson visited farmer's markets across the east coast to sell their family's award-winning dressings. Everywhere they went, people were struggling with the same issue. Everyone wanted to be healthy and fit, but they couldn't find ways to eat fresh greens in a quick, convenient way.
Jesse and Jackson knew they could reconnect people to the fresh food they craved. They made the ultimate life decision to start Greenstreat.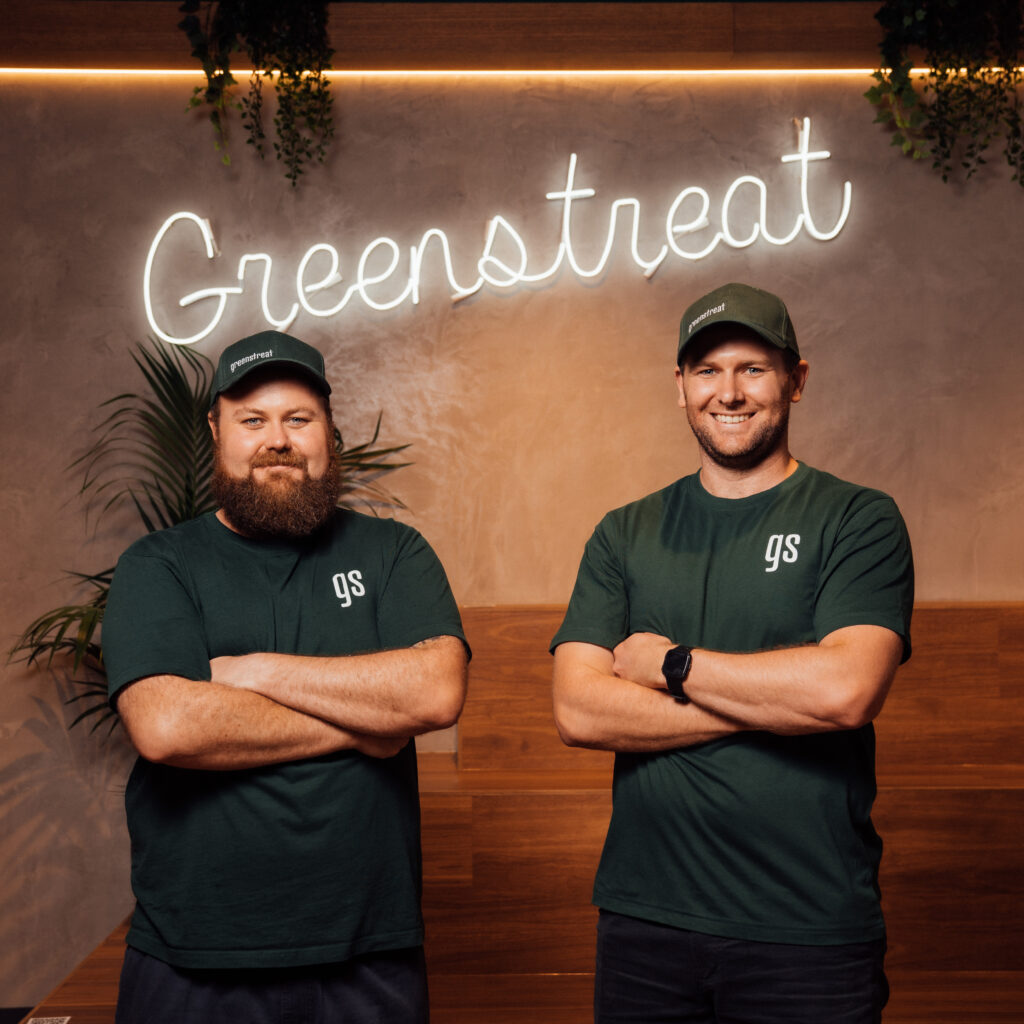 Start the party with Streat Party Platter
Whether you're hosting a get-together or bringing a dish, you will be sure to impress with the Streat Party Platter – enough to serve 4 meals or 12 sides!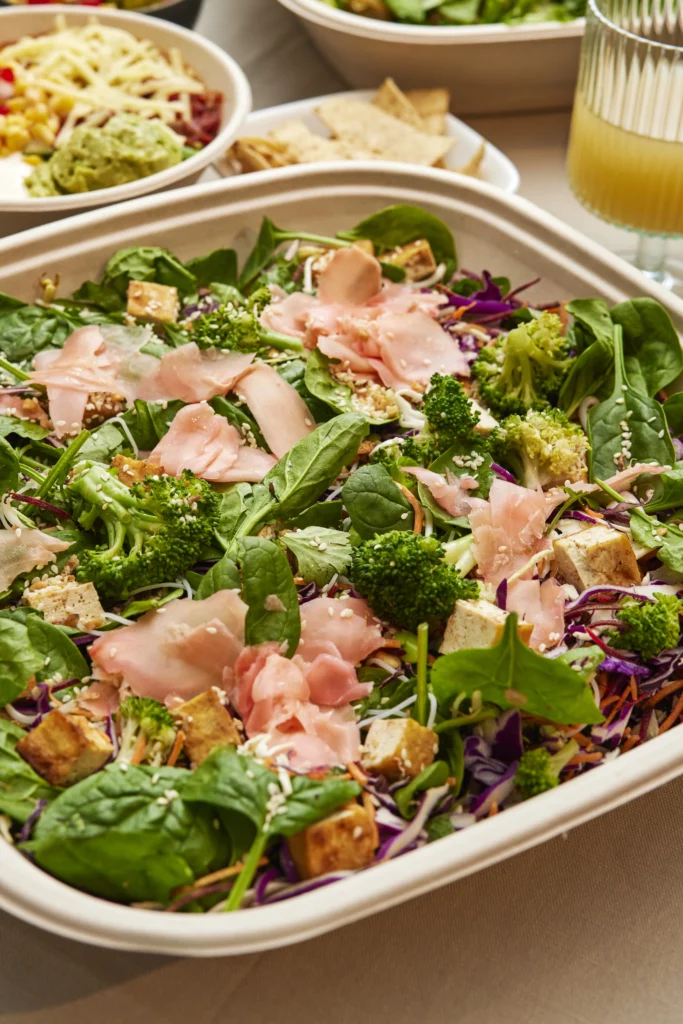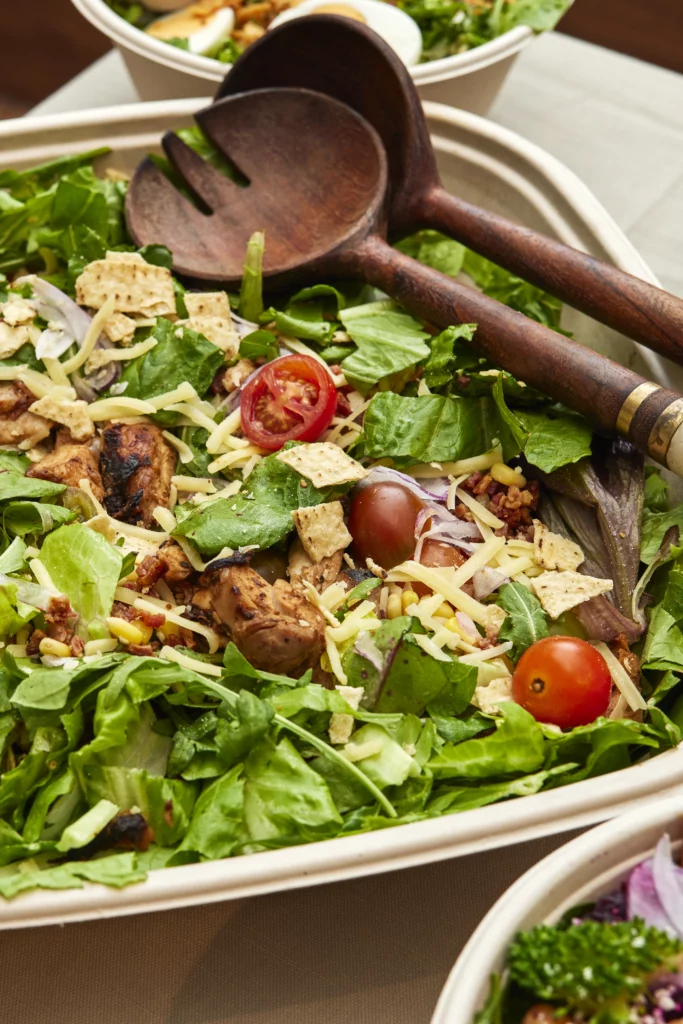 "This is the way fast food should be. Unadulterated, fresh and healthy takeaway food. Quick service in an uncluttered space"
"Fabulous x 3. Very happy eaters. Too busy munching to take photos!"
"Healthy and great taste, too. Beautiful selection of salads with fresh ingredients. You can see and watch your salad being made."